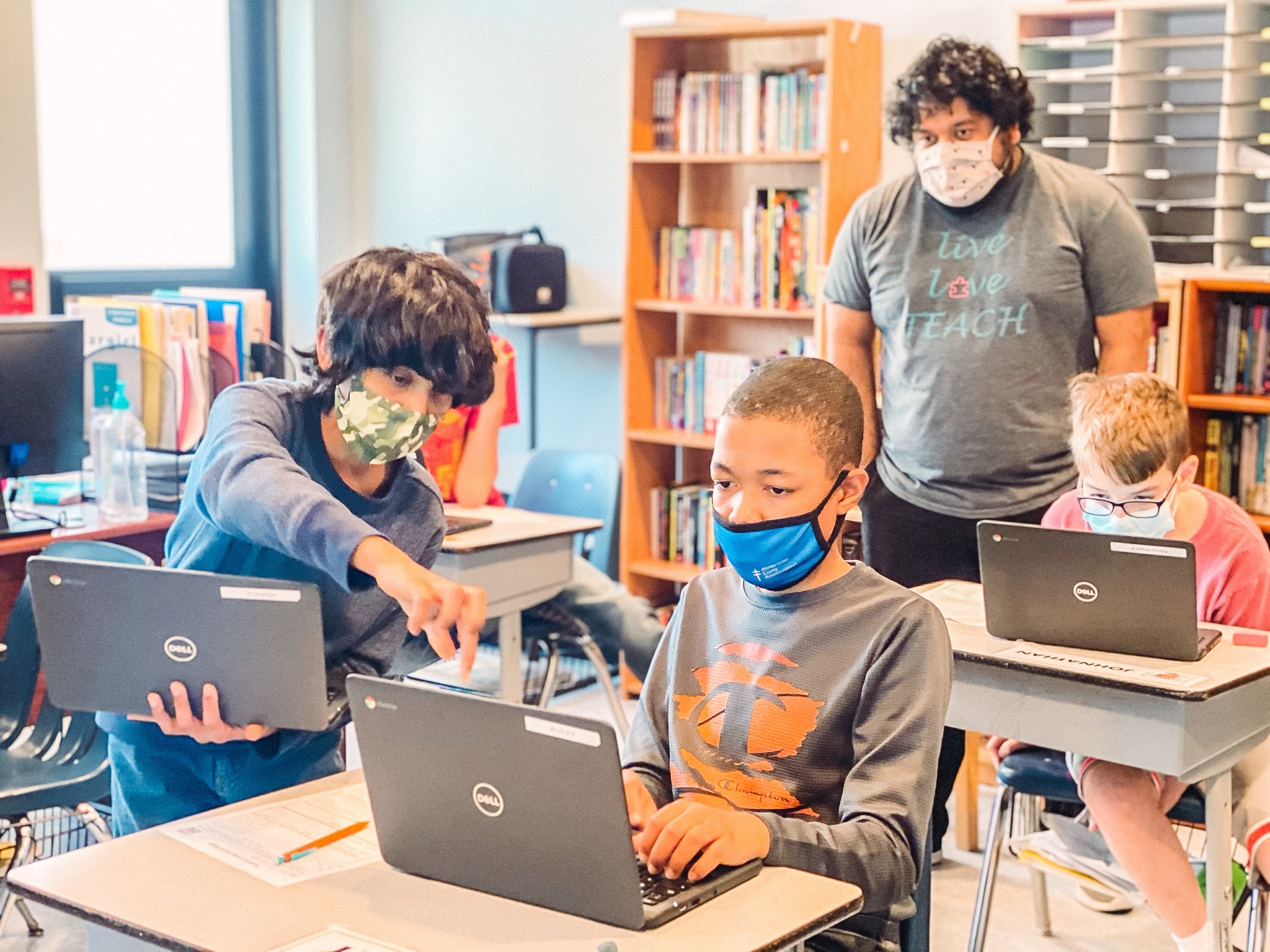 Middle school classes usually consist of eight students with a teacher and an assistant. Similar to other middle schools, each core class is taught by a different teacher. This requires students to become familiar with changing classrooms throughout the school day. Classes include: Homeroom, Math, Language Arts, Social Studies, Information Technology, Social Skills, and Ancillary classes as in the program description.

The curriculum is aligned to facilitate progression from one level to the next. Technology is utilized in the computer lab and in the classrooms with MimioTeach interactive whiteboards installed in each classroom. Special care has been taken to provide the students with typical school experiences. Middle school students are assigned lockers. Students at this level have lunch in a small cafeteria style setting. They eat prepared lunched or bring lunches from home and may heat or prepare food as needed.
Middle school students become much more independent by participating in Student Council, Boy Scouts, Girls Club, Basketball Club, Soccer Club, LEGO Robotics, Drama Club, Magic the Gathering Club, Dungeons and Mathematicians Club, lock-ins, socials/dances, and the three- day trip to Camp For All. A variety of field trip experiences include such things as local plays, restaurants, bowling, and other experiences that enhance social and cultural education.
Our "seniors" are considered those students who will age out of our program at 15 years old before September 1.
All students participate in various ancillary classes, such as music, art, PE, science, information technology, drama, social skills and health. In IT, younger students focus on keyboarding and basic computer competencies. Middle school students focus on coding and other computer sciences, such as Microsoft Office and online safety.