Back to Calendar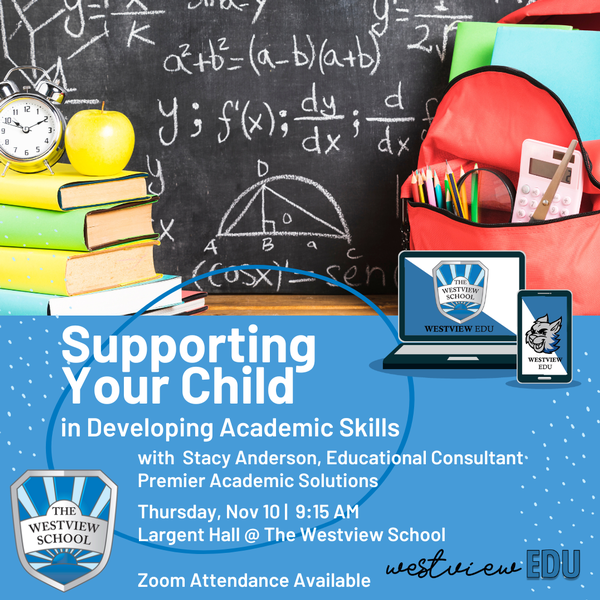 Westview EDU | Supporting Your Child in Developing Academic Skills
Category: 2022-2023
Date: November 10, 2022
Time: 9:15 AM - 10:15 AM
A child's success in school depends on many factors, but parent involvement tops the list on a child's academic success. Parents are the most important teachers.

Save the date for Thursday, November 10 at 9:15 AM in Largent Hall for our November Westview EDU | Supporting Your Child in Developing Academic Skills. Stacy Anderson, Educational Consultant at Premier Academic Solutions will share her insight and proven strategies on effective ways parents can enhance and support classroom learning at home.

This event will be held in person in Largent Hall on The Westview School campus. Zoom attendance will be available by request. All attendees, both virtual and in-person, should register for the event.
Any questions? Having an issue with the online registration form? Email Sarah Chauvin for assistance.