Back to Calendar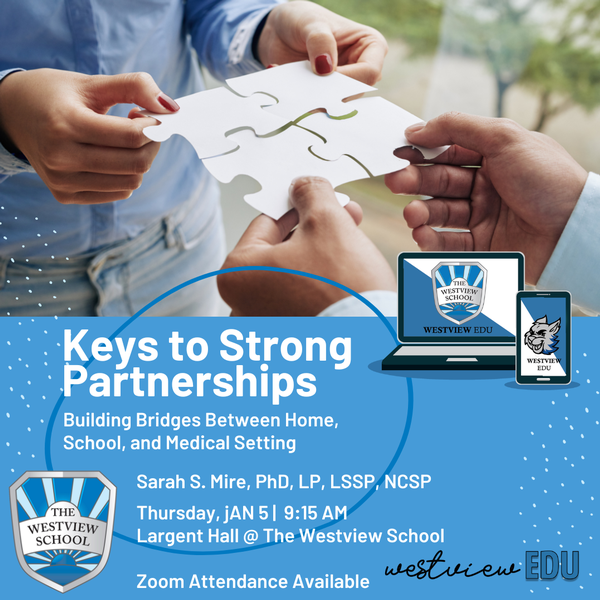 Westview EDU | Building Bridges Between Home, School, and Medical Settings: Keys to Strong Partnerships
Category: 2022-2023
Date: January 5, 2023
Time: 9:15 AM - 10:15 AM
Our first Westview EDU of 2023 will be held on Thursday, January 5 at 9:15 AM in Largent Hall. Westview will welcome Baylor University Educational Psychology researcher Dr. Sarah Mire to the Westview campus to discuss Keys to Strong Partnerships: Building Bridges Between Home, School, and Medical Settings.
Dr. Mire will offer parents discuss the various systems that are integral in supporting your child with ASD and offer parents some practical actions to take to support a strong partnership that bridges the gap between these groups and keeps them working together for the benefit of your child.
This event will be held in person in Largent Hall on The Westview School campus. Zoom attendance will be available by request. All attendees, both virtual and in-person, should register for the event.
Any questions? Having an issue with the online registration form? Email Sarah Chauvin for assistance.