Back to Calendar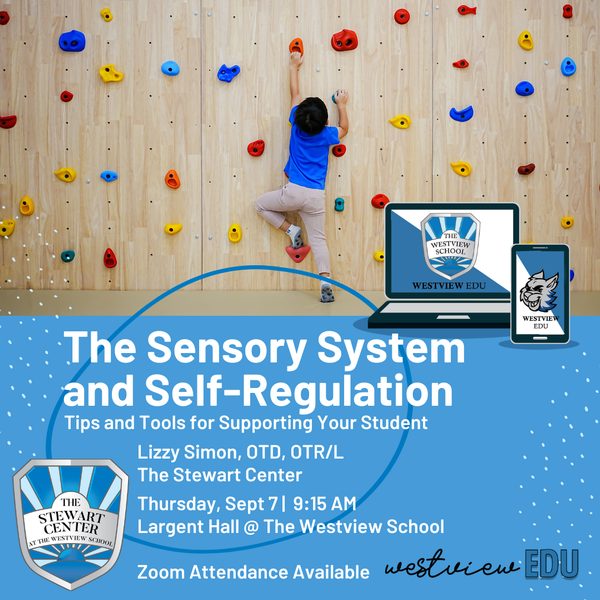 Westview EDU | The Sensory System and Self-Regulation
Category: 2023-2024
Date: September 7, 2023
Time: 9:15 AM - 10:15 AM
Our sensory systems are the first impression of our world, and they are one of the main tools we use to determine safety and comfort in order to thrive. Join us on Thursday, September 7 at 9:15 AM in Largent Hall for our first Westview EDU of the school year – Westview EDU | The Sensory System and Self-Regulation: Tips and Tools for Supporting Your Student with Lizzy Simon, OTD, OTR/L, Occupational Therapist at The Stewart Center. Lizzy will discuss how our sensory systems work together for muscular and cognitive development, how they impact our nervous system, and how to best support different sensory perspectives as they relate to regulation for your child.
This event will be held in person in Largent Hall on The Westview School campus. Zoom attendance will be available by request. All attendees, both virtual and in-person, should register for the event.
Any questions? Having an issue with the online registration form? Email Sarah Chauvin for assistance.