Back to Calendar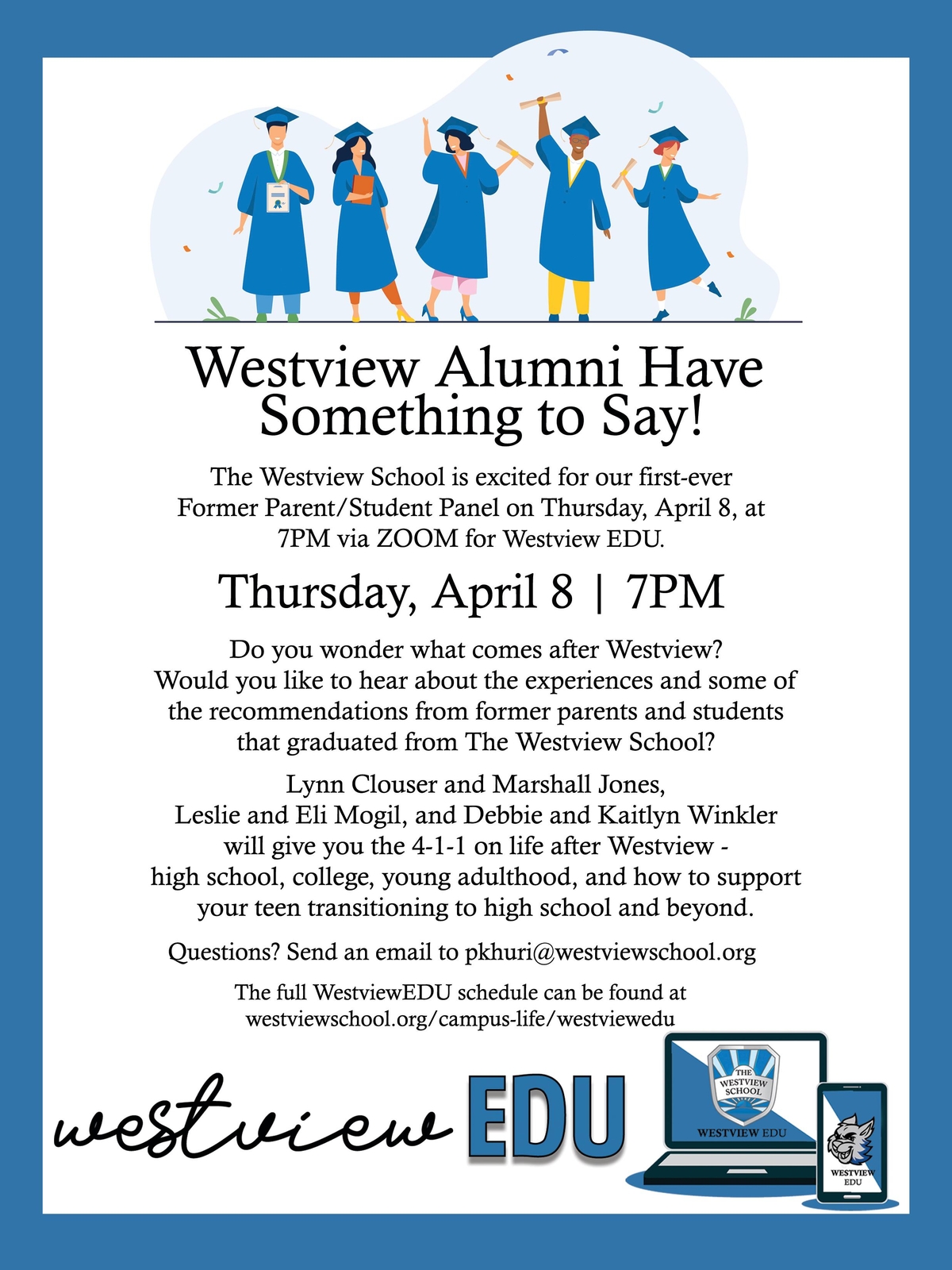 WestivewEDU: Westview Alumni Have Something to Say
Category: 2020-2021
Date: April 8, 2021
Time: 7:00 PM - 8:00 PM
Do you wonder what comes after Westview? Would you like to hear about the experiences and some of the recommendations from former parents and students that graduated from The Westview School? The Westview School is excited for our first-ever Former Parent/Student Panel on Thursday, April 8, at 7 PM via ZOOM for Westview EDU.
Lynn Clouser and Marshall Jones, Leslie, and Eli Mogil, and Debbie and Kaitlyn Winkler will give you the 4-1-1 on life after Westview - high school, college, young adulthood, and how to support your teen transitioning to high school and beyond.
Questions? Send an email to Penny Khuri.