Back to Calendar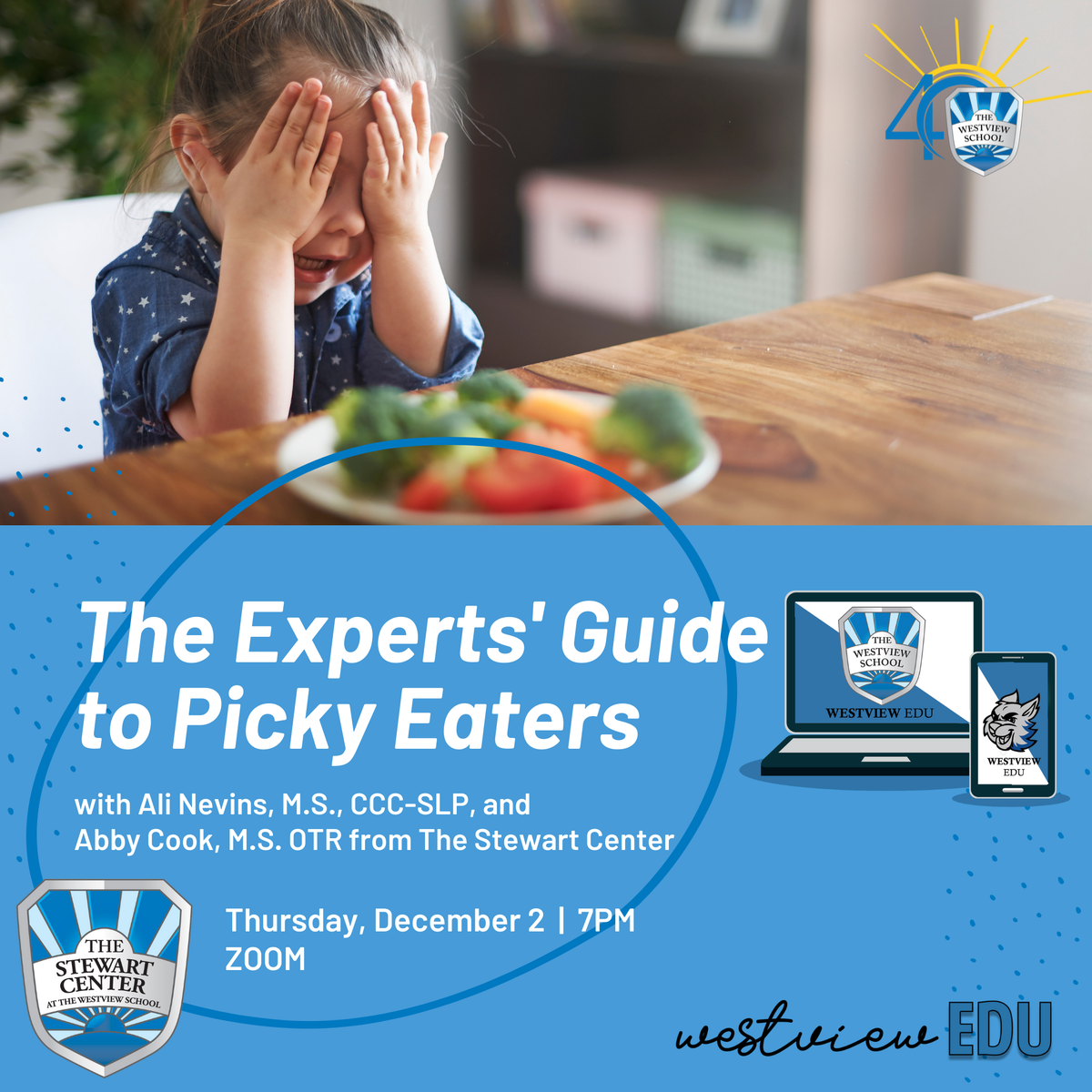 Are mealtimes a battle? Does your child have a limited food repertoire or only eat one brand of food? Desperately seeking tips for a successful family mealtime? Join WestviewEDU on Thursday, December 2 as two of our Picky Eater Experts from The Stewart Center share their favorite tips and best practices from hands-on experience working with some of the pickiest eaters and their families.
Abby Cook, M.S. OTR/L, and Alexandra (Ali) Nevins, M.S., CCC-SLP are part of The Westview School's Stewart Center team and are trained in the S.O.S. Approach to Feeding®. This approach is a sensory-based feeding intervention that moves students through a hierarchy of exercises designed to increase tolerance of various foods.
Questions? Send an email to schauvin@westviewschool.org.