Back to Home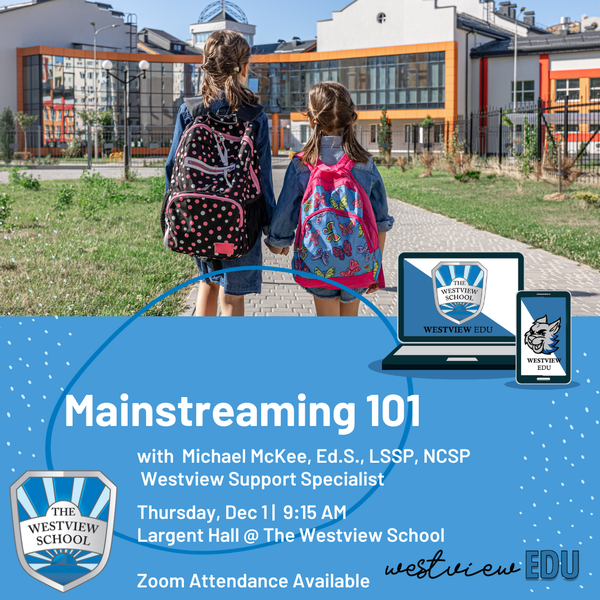 Westview EDU | Mainstreaming 101
Category: 2022-2023
Date: December 1, 2022
Time: 9:15 AM - 10:15 AM
Parents face many challenges when deciding whether to move their children from a "special needs" environment to a "mainstream" public or private school setting. Please join us on Thursday, December 1 at 9:15 AM in Largent Hall for final Westview EDU of 2022, Westview EDU | Mainstreaming 101.
Michael McKee, Ed.S., LSSP, NCSP, Westview Support Specialist, will share the differences between private and public schools, plus some tips, tricks, and tools for navigating either setting with your transitioning child. This presentation will help you better understand when your child is ready to mainstream, and how best to prepare them and help them succeed in a mainstream classroom.
This event will be held in person in Largent Hall on The Westview School campus. Zoom attendance will be available by request. All attendees, both virtual and in-person, should register for the event.
Any questions? Having an issue with the online registration form? Email Sarah Chauvin for assistance.