Back to Calendar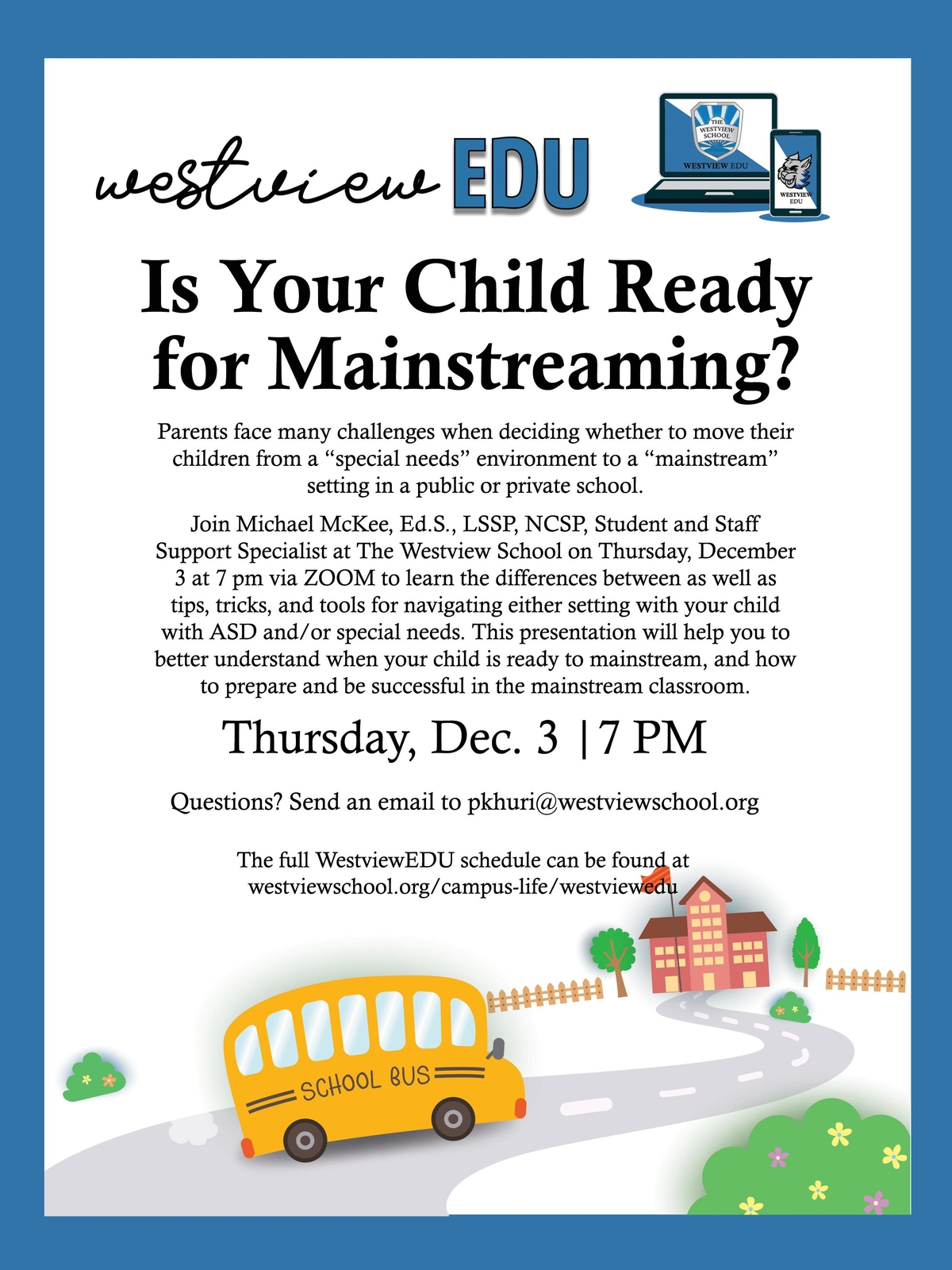 Westview EDU: Is Your Child Ready for Mainstreaming?
Category: 2020-2021
Date: December 3, 2020
Time: 7:00 PM
Parents face many challenges when deciding whether to move their children from a "special needs" environment to a "mainstream" setting in a public or private school.
Join Michael McKee, Ed.S., LSSP, NCSP, Student and Staff Support Specialist at The Westview School on Thursday, December 3 at 7 pm via ZOOM to learn the differences between as well as tips, tricks, and tools for navigating either setting with your child with ASD and/or special needs. This presentation will help you to better understand when your child is ready to mainstream, and how to prepare and be successful in the mainstream classroom.