Back to Calendar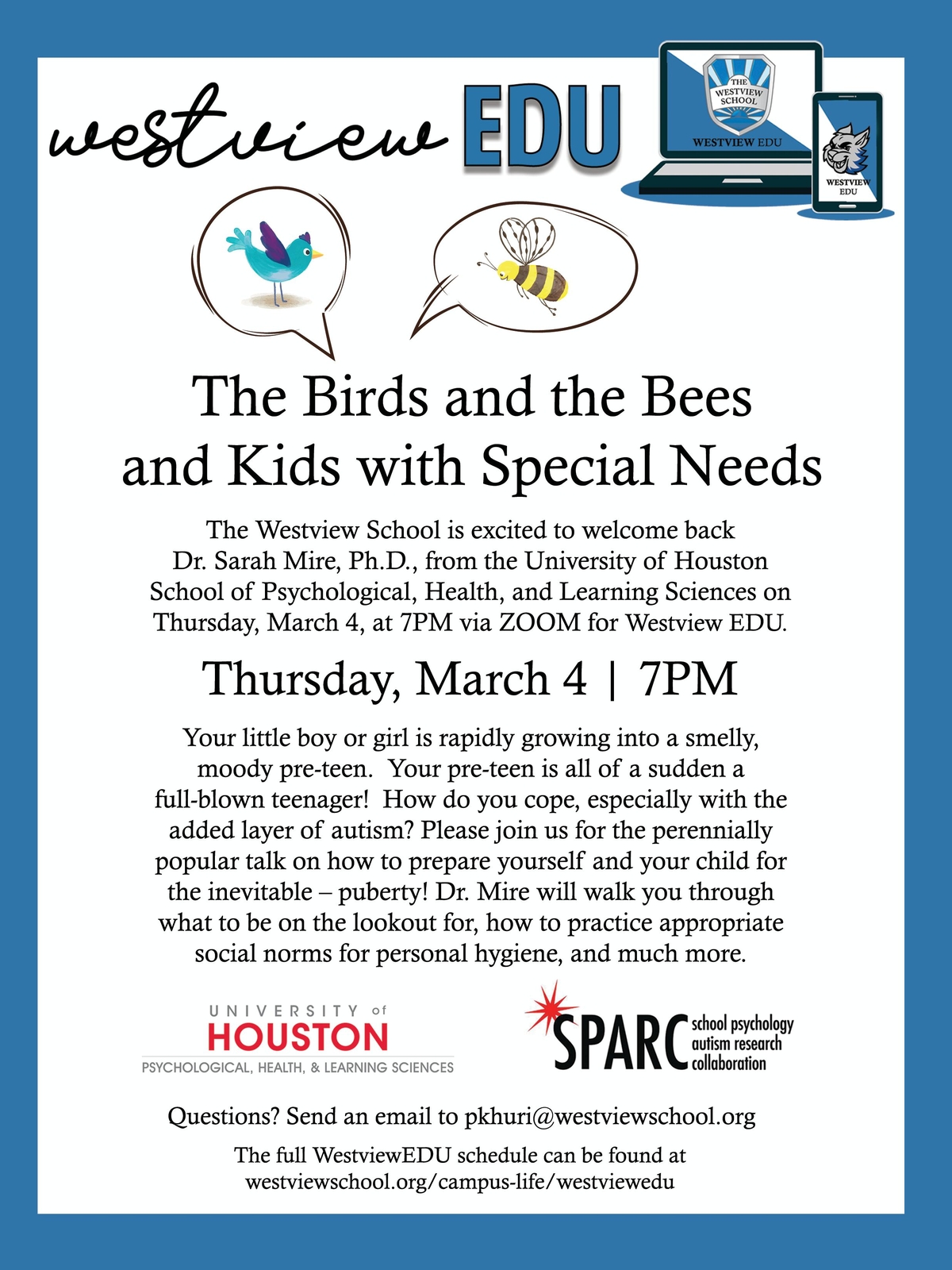 WESTVIEW EDU: The Birds and the Bees and Kids with Special Needs
Category: 2020-2021
Date: March 4, 2021
Time: 7:00 PM - 8:00 PM
The Westview School is excited to welcome back Dr. Sarah Mire, Ph.D., from the University of Houston School of Psychological, Health, and Learning Sciences on Thursday, March 4, at 7PM via ZOOM for Westview EDU.
Your little boy or girl is rapidly growing into a smelly, moody pre-teen. Your pre-teen is all of a sudden a full-blown teenager! How do you cope, especially with the added layer of autism? Please join us for the perennially popular talk on how to prepare yourself and your child for the inevitable – puberty! Dr. Mire will walk you through what to be on the lookout for, how to practice appropriate social norms for personal hygiene, and much more.
Please RSVP and a ZOOM link will be emailed to you prior to the event. Have questions? Email Penelope Khuri.