Back to Home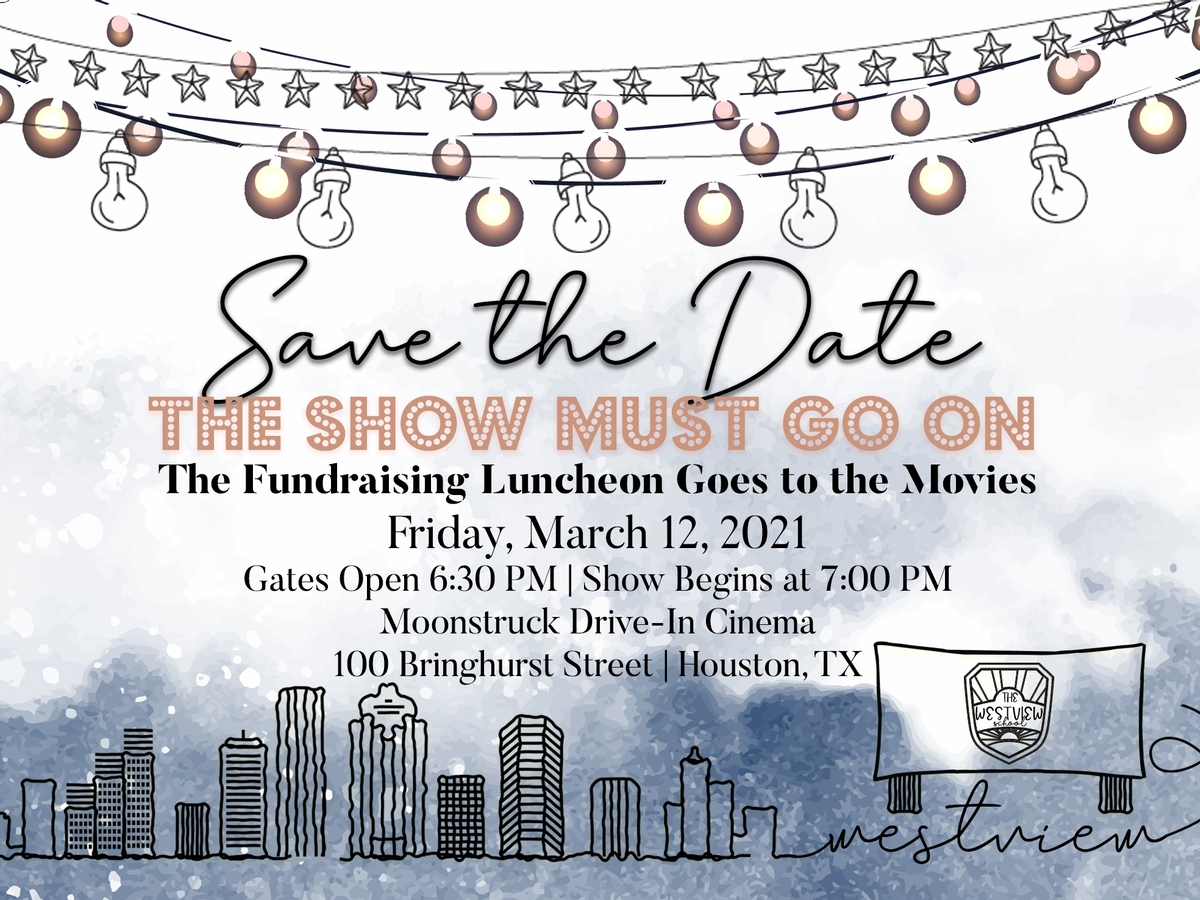 The Westview Fundraising Luncheon Goes to the Movies
Category: 2020-2021
Date: March 12, 2021
Time: 6:30 PM - 8:30 PM
The Westview Development Department did some brainstorming. How do we fundraise during a pandemic? What are our options for in-person but still socially distanced event? Can we do something different?
We are so excited to announce that Westview creativity and outside-the-box thinking reigned supreme. Our 2021 Fundraising Luncheon is going to the movies. Save the date for Friday, March 12 and make plans to join us at Moonstruck Drive-In Theatre located at 100 Bringhurst Street, Houston, TX. All families, children included, are welcome and encouraged to attend this free event to raise money for The Westview School. Families and friends of The Westview School can expect dinner delivered to your vehicle while viewing Disney's new release "Raya & The Last Dragon". We are looking forward to hosting this event and will be sharing more details in the next few weeks. If you are interested in attending, please contact John Moring. Official invitation to follow.
Can't make it, but still want to support our fundraising efforts? Donate here.