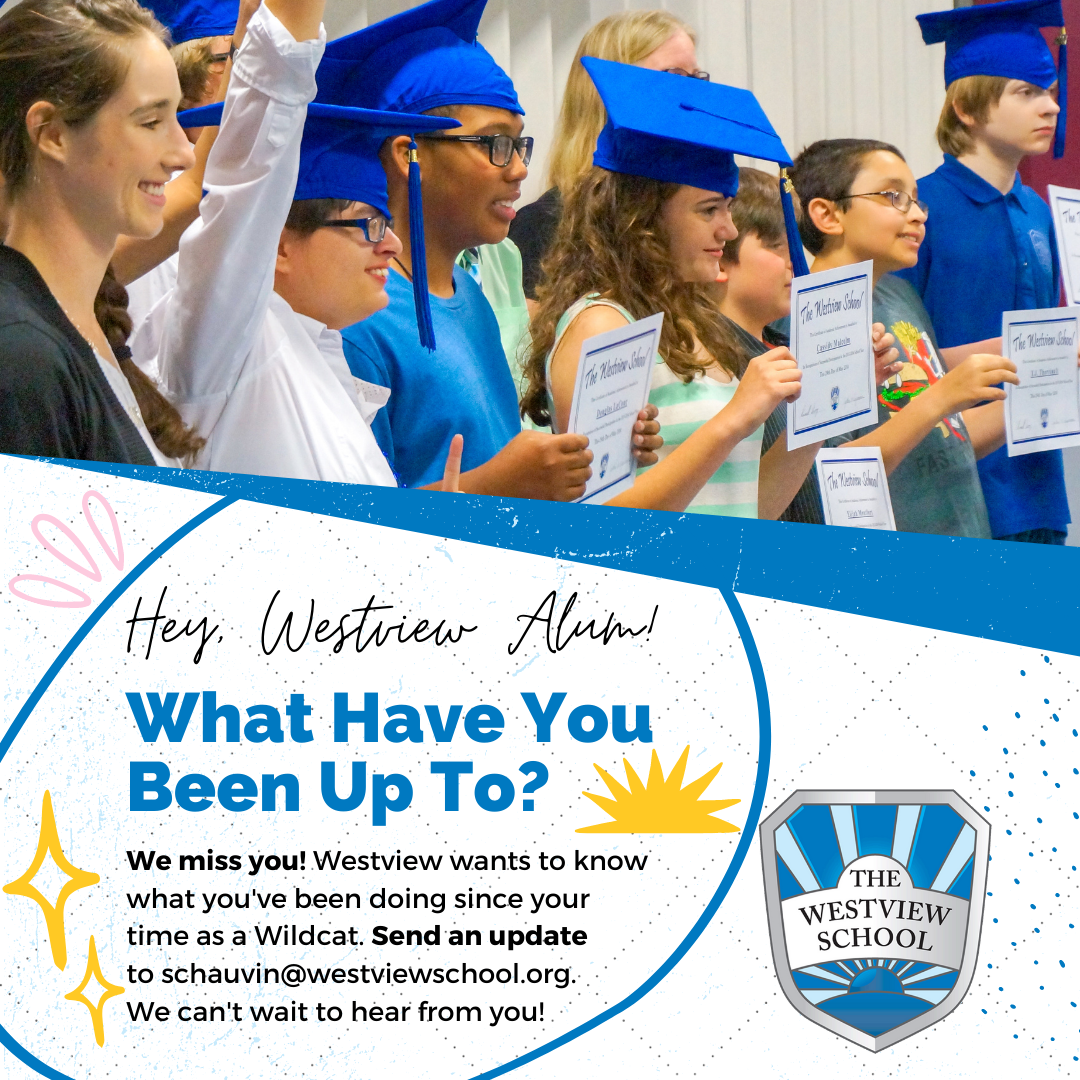 We are often asked, "Where do students go after Westview?"
Our alumni go on to do great things. Some of our students go on to traditional programs after a short time, and many are with us all the way from early childhood development to middle school. Some go on to programs with additional supports for high school, and many go to college and hold meaningful jobs after graduation.
If you're a Westview alum, we'd love to know where you've been and what you've been up to! Send an email to schauvin@westviewschool.org and we'd love to stay in touch!