Dr. Bevan Koch
Head of School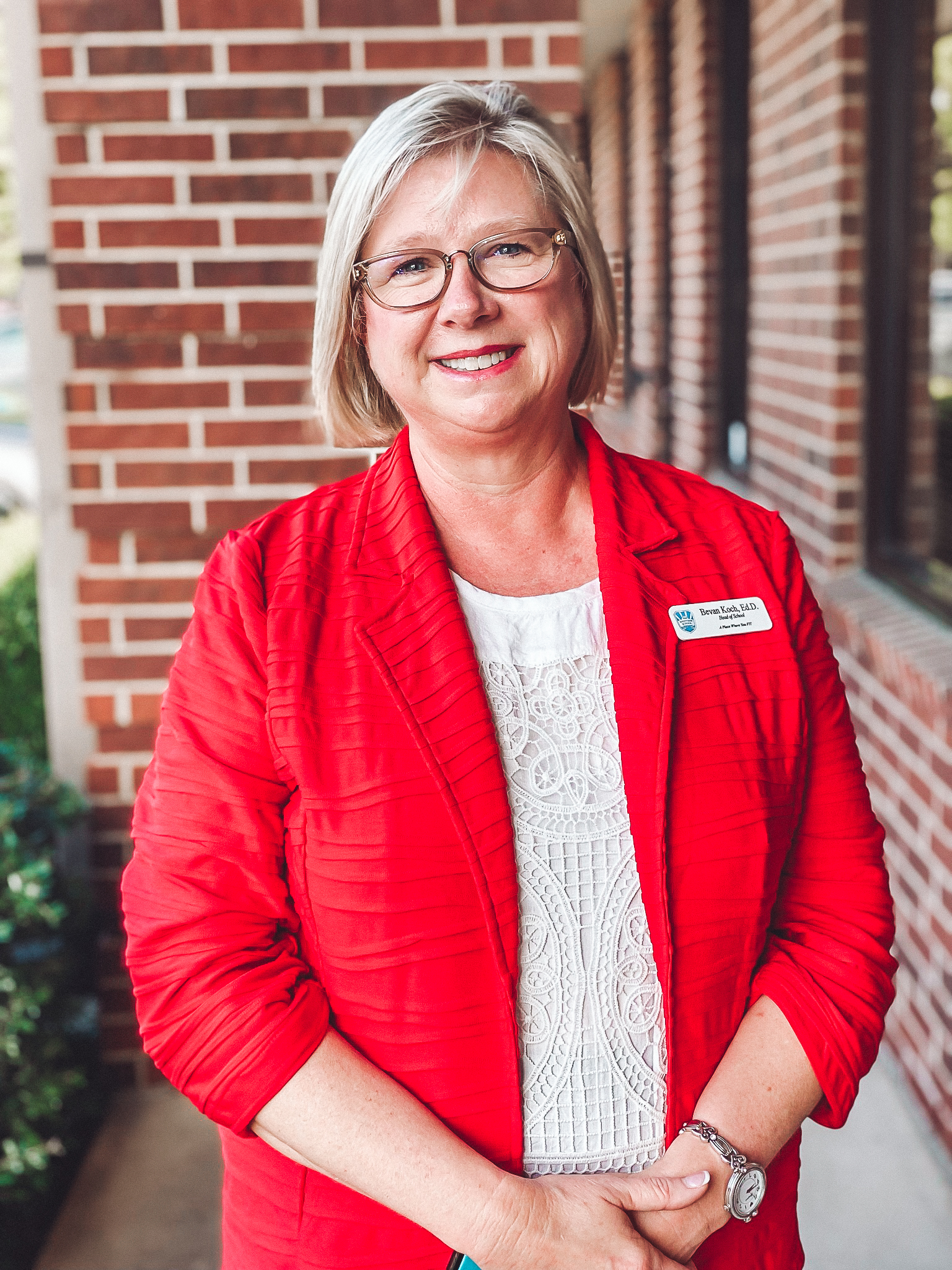 Dr. Koch comes to Westview from Sewickley Academy in Sewickley, Pennsylvania, where she served in increasing positions of responsibility since 2013. She has both a Masters Degree in Special Education and a Doctorate in Educational Leadership from Sam Houston State University, as well as a B.S. in Mathematics Education from McNeese State University.
Dr. Laura Casper-Teague
Upper School Principal
Dr. Casper-Teague holds a master's degree in education from Michigan State University where she also received a B.S. in Special Education. She has a Doctorate in Professional Leadership from University of Houston and been a resident of Texas for the past 14 years working in Clear Creek ISD as an Instructional Supervisor and Assistant Principal and most recently, serving as Principal at Spring Creek Elementary School in College Station, Texas. She brings to The Westview School extensive experience in special education and a transformative leadership style that focuses on growth and development through collaboration and perseverance.
Dr. Carol Harrison
Lower School Principal
Dr. Harrison brings a wealth of knowledge and experience to The Westview School following an extensive career as an educator and administrator. She served as an elementary school principal and special education administrator for 25 years in the public school system and later taught as a professor at Steven F. Austin University. She holds a Doctorate degree in education.
| | Name | Title | |
| --- | --- | --- | --- |
| | Armstrong, Nelson | Teacher | |
| | Bennett, Jenny | Instructional Assistant | |
| | Bond, Kaylee | Teacher | |
| | Brock, Jordan | Instructional Assistant | |
| | Brown, Gena | Teacher | |
| | Browning, Roger | Development Director | |
| | Buford, Jermaine | Instructional Assistant | |
| | Casper-Teague, Laura | Principal | |
| | Chapa, Michelle | Administrative Assistant | |
| | Chauvin, Sarah | Director of Communications | |
| | Choo, Kenneth | Teacher | |
| | Dawkins, Elisabeth | Play Therapist | |
| | Dawkins, Jared | Teacher | |
| | Gagliardi, Brooke | Nurse | |
| | Garcia, Maria | Teacher's Assistant | |
| | Gates, Breanne | Instructional Assistant | |
| | Gaylor, Serena | Teacher | |
| | Goodhue, Deidre | Teacher | |
| | Guerra, Jessica | Support Specialist | |
| | Gulliford, Julie | Teacher | |
| | Hampton, Jackie | Teacher | |
| | Harilall, Chanmatty | Teacher | |
| | Harrison, Carol | Principal | |
| | Hazeldine, Katie | Teacher | |
| | Hernandez, Mariah | Instructional Assistant | |
| | Hibbert, Crystal | Instructional Assistant | |
| | Hood, Helga | Instructional Assistant | |
| | Irvin, Crystal | Teacher | |
| | Johnson, Lorena | Instructional Assistant | |
| | Khan, Kashif | Teacher | |
| | Koch, Bevan | Head of School | |
| | Krueger, Carlie | Speech Pathologist | |
| | Le, Mimi | Marriage and Family Therapist | |
| | LeBlanc, Claudia | Business Manager | |
| | Loewen, Ally | Teacher | |
| | Loftin, Angela | Instructional Assistant | |
| | Lyon, Nathaniel | Assistant Facilities Manager | |
| | McKee, Michael | Support Specialist | |
| | Patronella, Rachel | Teacher | |
| | Peters, Natalie | Teacher | |
| | Pettit, Candi | Administrative Assistant | |
| | Pho, Caelyn | Instructional Assistant | |
| | Rafferty, Gina | Technology Coordinator / Support Specialist | |
| | Ramirez, Daisy | Instructional Assistant | |
| | Reilly, Christine | Teacher | |
| | Reyes, Liza | Teacher | |
| | Rodriguez, Noemi | Instructional Assistant | |
| | Simon, Lizzy (Elizabeth) | Occupational Therapist | |
| | Stafford, Kimberly | Teacher | |
| | Stastny, Loren | Speech Pathologist | |
| | Stone, Trevalyn (Trevie) | Teacher | |
| | Taeger, Teresa | Librarian | |
| | Tello, Cristina | | |
| | Townsend, Miriam | | |
| | Travis, Becky | Admissions Director | |
| | Velazquez, Robert | Director of Facilities | |
| | Warley, Amanda | Teacher | |
| | Wicker, Kyra | Instructional Assistant | |
| | Williams, Tammara | Instructional Assistant | |
| | Zuccala, Jolaine | Admissions Assistant | |