From the Head of School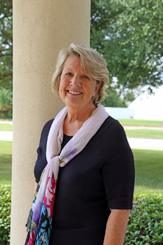 If you're reading this letter, chances are you are a prospective parent wondering if The Westview School might be a good fit for you and your child. In 1990, when I was looking for a school for my own son, I was doing the same thing you're doing: gathering as much information as possible and wondering about "fit."
When I visited Westview for the first time, I discovered a school so remarkable that I left that first visit knowing that I had found the right place. I found a school where the teachers and staff understand the needs of this population of children. I found students and their faculty pursuing learning as shared effort between teachers, therapists, parents and students. I soon discovered that this unique approach to education was the cornerstone to Westview's educational philosophy and the vision of our founder, Jane Stewart, in 1981. I found a casual, friendly atmosphere permeating the Westview community, a school dedicated to fostering collaboration between students, families, therapists and teachers, and replacing formality with a sense of "we're in this together, and together we can lead these children to succeed and thrive."
That was 26 years ago, and over the years I've come to fully appreciate how Westview has created an optimal atmosphere for the specialized learning styles of our students. Westview students do not fit a mold and are not expected to. Through specialized evaluation and attention they are taught to express themselves and to strive for their own personal excellence, both academically and socially.
Westview is crafted to be intentionally small. With an enrollment of approximately 150 students and low student-to-teacher ratios, our intimately-scaled learning environment fosters quality communication between our parents, teachers, therapists and students. Our entire staff really gets to know the students as individuals and really understand their strengths and their needs.
The spirit of The Westview School is difficult to capture in a letter or on a website. So, I would encourage you to do what I did years ago: come visit us and learn about Westview firsthand. Visit our campus, talk with our current parents, meet our admissions staff and discover what I discovered many years ago: The Westview School is a special place, indeed.
Sincerely,
Donna Marshall, Head of School
Mr. Russell Avery
Upper School Principal
Mr. Avery has been with The Westview School since 2008. Before joining the Westview team, he worked several years as a special education teacher and an assistant principal in the public school system. He earned a Master's degree in educational administration from The University of St. Thomas and currently holds certification in the areas of special education, principal and superintendent.
Dr. Carol Harrison
Lower School Principal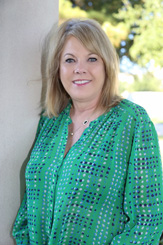 Dr. Harrison brings a wealth of knowledge and experience to The Westview School following an extensive career as an educator and administrator. She served as an elementary school principal and special education administrator for 25 years in the public school system and later taught as a professor at Steven F. Austin University. She holds a Doctorate degree in education.
| | Name | Title | |
| --- | --- | --- | --- |
| | Anders, Kristi | Teacher's Assistant | |
| | Arce-Rizzo, Cereyda (Juliana) | Teacher's Assistant | |
| | Aschman, Dani | Teacher | |
| | Avery, Russell | 1830 Principal | |
| | Bennett, Bunny | Teacher | |
| | Benson, Brooke | Teacher | |
| | Blake, Kelli | IT | |
| | Bogaert, Nancy (Beth) | Teacher | |
| | Bond, Kaylee | Teacher | |
| | Brown, Gena | Teacher | |
| | Burks, Oralia | Teacher's Assistant | |
| | Cano, Emily | Teacher | |
| | Carrigan, Pilar | Teacher's Assistant | |
| | Casper, Jacqueline | Speech Therapist | |
| | Chakrabarti, Tapashi | Teacher's Assistant | |
| | Chapa, Michelle | Administrative Assistant | |
| | Christopherson, Emily (Emma) | Teacher | |
| | Clark, WiIliam | Teacher | |
| | Coleman, Megan | Teacher's Assistant | |
| | Cook, Abby | Occupational Therapist | |
| | Davis, Brittany | Teacher's Assistant | |
| | Dawkins, Jared | Teacher | |
| | Garcia, Maria | Teacher's Assistant | |
| | Georgalos, Paraskevi | Clinic Coordinator | |
| | Glasgow, Elizabeth | Teacher | |
| | Green, Elissa | Teacher | |
| | Gulliford, Julie | Teacher | |
| | Gutierrez, Andres | Teacher's Assistant | |
| | Hammonds, Felicia | Teacher | |
| | Hanvy, Marian | Business Manager | |
| | Harris, Adrea | Communications | |
| | Harrison, Carol | Principal | |
| | Heggeness, Karina | Teacher | |
| | Hood, Helga | Teacher's Assistant | |
| | Hussey, Sheryl | Teacher | |
| | Hutson, Rita | Teacher's Assistant | |
| | Indiero, Tiffany | Speech Therapist | |
| | Irvin, Crystal | Teacher | |
| | Johar, Amber | Teacher's Assistant | |
| | Jones, Hillery | Teacher | |
| | Khuri, Penelope | Marketing | |
| | King, Melanie | Assistant to Head of School | |
| | Krishnan, Ankita | Psychology Intern | |
| | Le, Mimi | Student and Staff Support Specialist | |
| | LeBlanc, Claudia | | |
| | Lisy, Jonni | Teacher | |
| | Loewen, Ally | Teacher | |
| | Loftin, Angela | Teacher's Assistant | |
| | Lyon, Nathaniel | | |
| | Malik, Ryan | | |
| | Marshall, Donna | Head of School | |
| | Mattis, Becky | Admissions Director | |
| | McCann, Michelle | Teacher's Assistant | |
| | McKee, Michael | Student and Staff Support Specialist | |
| | Minns, Sarah | Teacher | |
| | Mogas, Melinda | Occupational Therapist | |
| | Montfort, Ken | | |
| | Montfort, Natalie | Clinical Psychologist/Director | |
| | Moring, John | Development Director | |
| | Morris, Mike | Teacher | |
| | Novotny, Lauren | Teacher's Assistant | |
| | O'Donnell, Ali | Speech Pathologist | |
| | Oehlke, Rachael | Teacher | |
| | Pearlman, Trevalyn (Trevie) | Teacher's Assistant | |
| | Peters, Natalie | Teacher | |
| | Pettit, Candi | Administrative Assistant | |
| | Pho, Caelyn | Teacher's Assistant | |
| | Pipes, Ashly | Teacher's Assistant | |
| | Reyes, Liza | Teacher's Assistant | |
| | Rizzo, Rocio | Teacher's Assistant | |
| | Sanchez, Diahnn | Teacher's Assistant | |
| | Schwedland, Michelle | Teacher's Assistant | |
| | Sciba, Cody | Teacher | |
| | Shults, Karen (Elisabeth) | Teacher | |
| | Simmons, Kelly | Teacher | |
| | Spurgers, Kori | Teacher's Assistant | |
| | Sutton, Kristie | Teacher's Assistant | |
| | Taeger, Teresa | Librarian | |
| | Therriault, Jean | Teacher's Assistant | |
| | Valler Gorfien, Emilee | Psychology Intern | |
| | Walker, Julie | Teacher | |
| | Warley, Amanda | Teacher | |
| | Zuccala, Jolaine | Teacher's Assistant | |