Intensive Clinics for the 2023 summer sessions are currently full. If you would like to put your student on our waitlist, please email Teresa Taeger.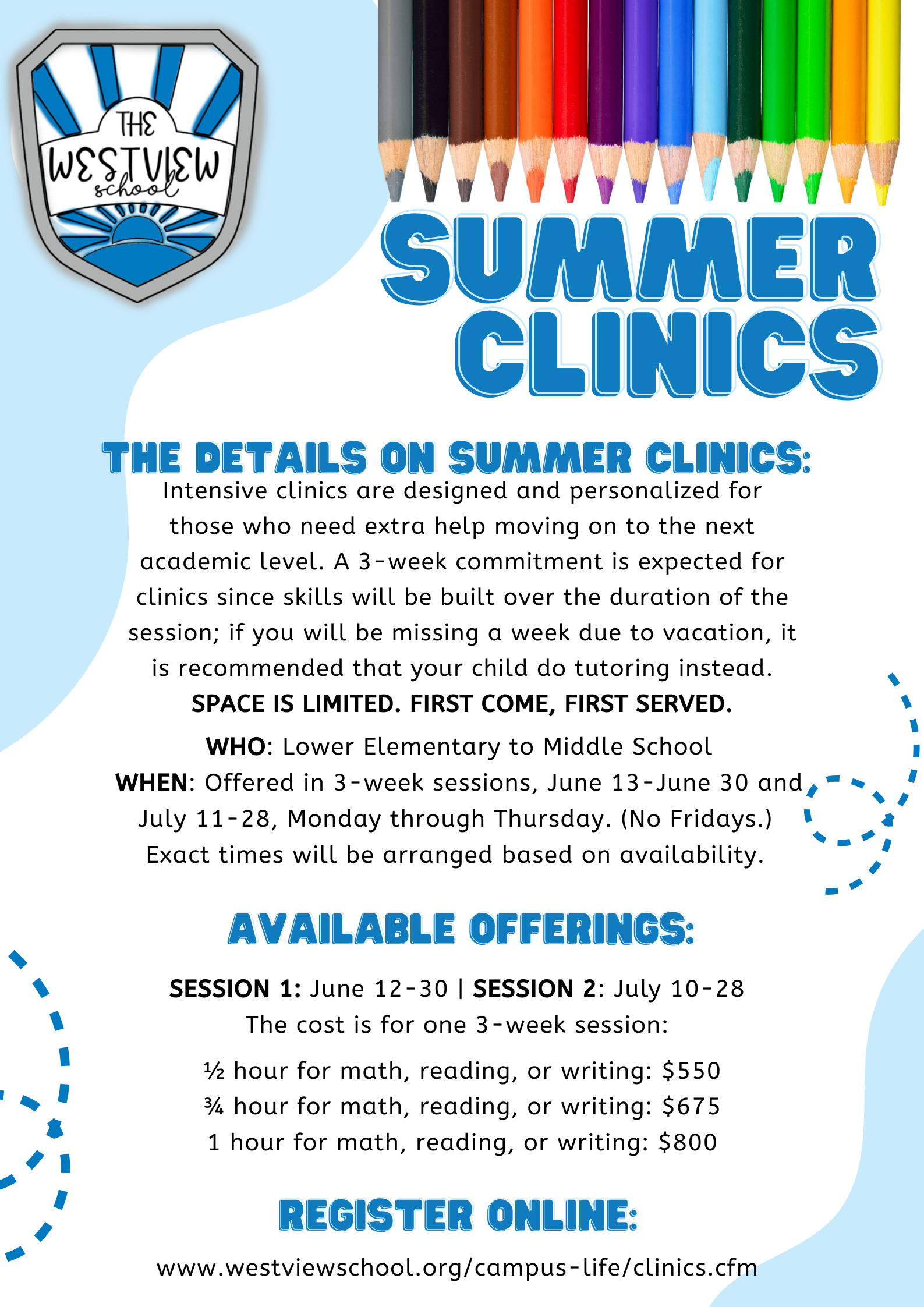 Summer Clinics
Intensive clinics are designed and personalized for those who need extra help moving on to the next academic level. A 3-week commitment is expected for clinics since skills will be built over the duration of the session; if you will be missing a week due to vacation, it is recommended that your child do tutoring instead.
WHO: Lower Elementary to Middle School
WHEN: Offered in 3-week sessions, June 12-30 and July 10-28, Monday through Thursday. (No Fridays.) Exact times will be arranged based on availability.
Once you sign up, you will be contacted to discuss specific needs and requests. We will do our best to coordinate times for those who are attending summer camp and other programs.
The deadline to register is: Session 1 deadline: May 29, Session 2 deadline: June 26
COST: ½ hour clinics for math, reading, or writing: $550 | ¾ hour clinics for math, reading, or writing: $675 | 1 hour clinics for math, reading, or writing: $800
Please direct questions to Teresa Taeger: TTaeger@westviewschool.org
**If you do not receive a confirmation email after registering, please contact Candi Pettit to confirm registration.