Autism or Teen Drama? Tips to Manage the Teenage Years
May 20, 2021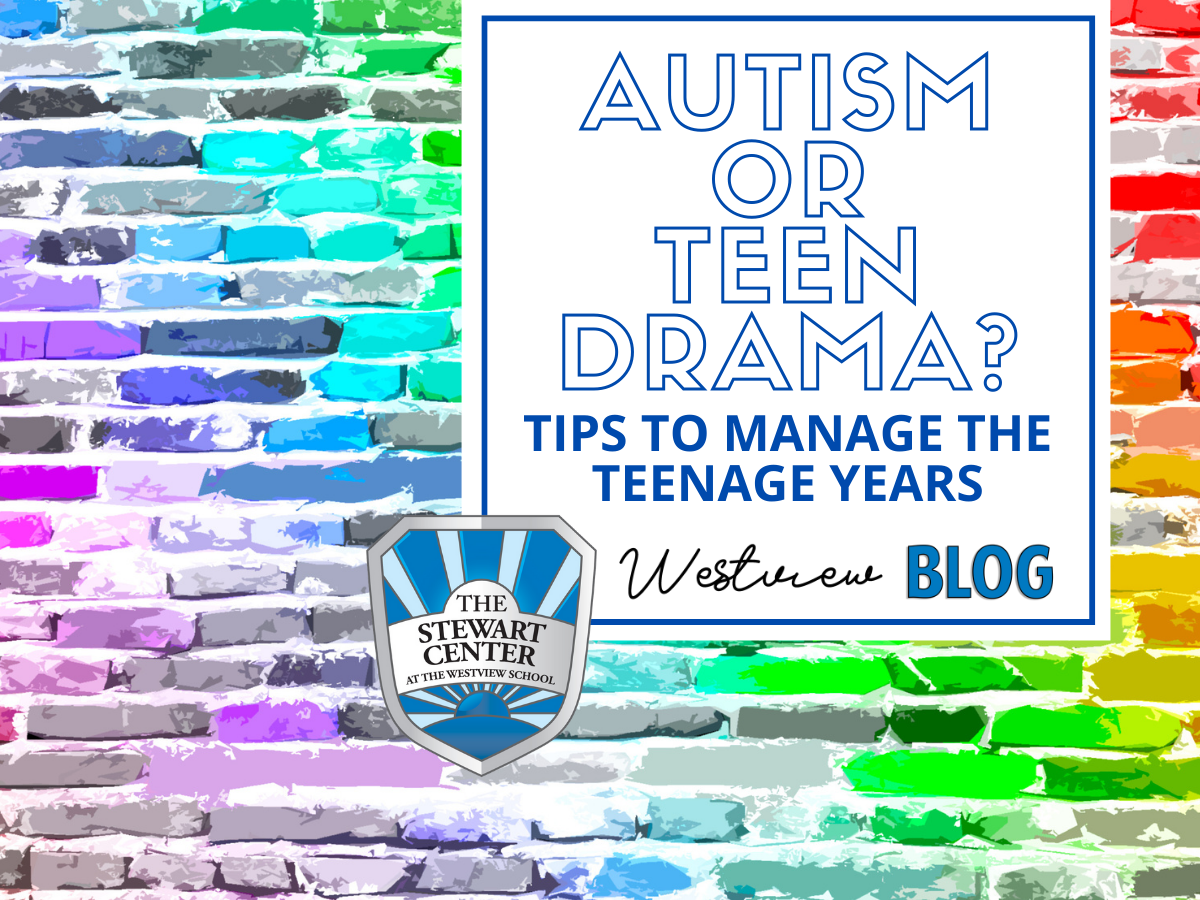 The transition between childhood and adolescence can be a confusing and difficult time for children. Things are beginning to change on a mental, physical, emotional, and social level. Autism adds another complicated layer of development to these already challenging times for children. As a parent, you may wonder how you can best support and help your teen navigate these years. It comes with a myriad of questions: Are these behaviors normal? Should it be happening this early? How long will this last? Is this autism or hormones? Should I be concerned about a particular behavior? What can I do about it?
There are a few things to take into consideration. First, parents should determine whether new behaviors are actually due to autism or simply part of typical adolescent behavior. Also, parents need to consider if these changes reflect their teen's individual personality and preferences. To make things more complicated, it could be a combination of all the above.
Typical Adolescent Behavior
To better distinguish between which behaviors are due to typical adolescent behavior versus autism adolescent behavior, let's look at what typical adolescent behavior looks like:
- Physical changes include changes in hormones that can lead to new body hair or smells and increases in height and weight.
- Mental changes include developing more abstract thinking skills, using more logic and reason to make decisions, forming their own beliefs, questioning authority, and a heightened focus on physical concerns.
- Emotional changes include shifting moods quickly, feeling more intensely, and increasing risk-taking and impulsive behavior.
- Social changes include experimentation with different levels of social and cultural identity, increase in peer influence, awareness of sexual identity, and learning how to manage relationships.
Most children pass through this period of adolescence with relatively little difficulty despite all these changes. On an even more positive note, youth tend to be quite resilient when problems arise; this includes those with autism. Teens on the autism spectrum often thrive, mature, and increase their competence during this period of growth.
Tips For Parenting Your Teen on the Spectrum
Front Load Information: Our teens on the spectrum learn best when we can front-load them with logical and factual information. We need to be able to prepare them and teach them these life skills ahead of time. The truth is you will not be able to prepare them for everything but showing them the how, why, and what to do can support them through this transition. A simple one to tackle first is why we need to use deodorant or feminine products.
Share Experiences: Teens appreciate first-hand experience, so if you had difficulty navigating through a situation like theirs, then share your experience with them.
Answer Questions: Perseveration on any subject matter is common for children on the autism spectrum. When experiences are novel and uncertain, perseveration can sometimes increase and often cause heightened anxiety. This is not healthy or comfortable for any teen! Answering their questions, no matter how many questions there may be, will be helpful to your child. Also, offering solutions and assisting them in a calm, helpful, and consistent manner will convey that you care and validate their feelings.
Seek Outside Help for Your Child and Yourself: As parents, there is a tendency to tackle it all for your kids. However, during these adolescent years, it may be helpful and even more impactful for your teen to talk about these changes with someone other than you. This could be with a trusted family friend, relative, peer, or professional that the teen feels comfortable answering their questions.
You must also remember that you can build and rely on your support system to help you gain clarity from the fog of dealing with your teen daily. Parenting is hard, and these years with your child can be exhausting! Your community can offer support by letting you vent and sharing personal experiences. You are not alone.
Supporting and learning from each other is key to you and your kid's successful management of the teen years. This is true no matter how old they are. Parenting can be tricky. And life, in general, is not without its share of challenges. When parents and children work together to face changes head-on, we know that these struggles can produce perseverance, and perseverance helps build resilience for both you and your child.
As your child gets older and the teen years approach, it can seem daunting for parents, but as indicated above, there are ways to successfully support and help your teen through this time. If you want to learn more about individual or family therapy, please reach out to The Stewart Center at The Westview School. We are available to support you and your child.
Contact The Stewart Center at 713-973-1830.
--
Mimi Le, M.A., LMFT, LPC is a Licensed Marriage and Family Therapist and a Licensed Professional Counselor. She provides therapy and consultations for adults, parents, siblings, children, families, and groups. She received her Bachelor of Arts Degree in Art History from Baylor University and earned her Master of Arts Degree in Family Therapy from the University of Houston – Clear Lake. She specializes in autism spectrum disorder, trauma- and stressor-related disorders, anxiety disorders, depressive disorders, interpersonal relationships, and multi-generational and cultural matters. She also provides parent-coaching among her other duties as a Student and Staff Support Specialist at The Westview School.