Activities to Promote Family Bonding
August 24, 2020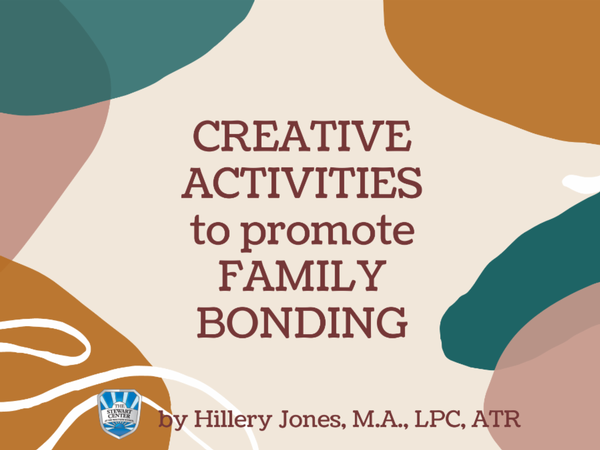 These activities are recommended to promote family bonding in a fun and creative way!
Family Hands
Materials: Coloring materials, paper, scissors, and glue
Each family member traces their hand.
Each family member adds a design to their hand.
Glue the hands together on a piece of paper.
Send the Family Hands artwork to a close friend/family member or hang it somewhere special in your house.
Smile at a Poster
Materials: Poster board or large paper, drawing materials
Using creativity to make others feel good.
Together, you and your child can draw a poster for people to view who are passing by your house. Think about what you both could draw to make others happy. Talk about what makes you both happy. Find the right spot (behind a window or on the front door) to hang your art work for others to see.
Peaceful/Favorite Place
Materials: Paper, drawing materials
Have your child think about a favorite place, a place they find comforting or peaceful. It can be real or imaginary. And then ask them to create any part of it they want on the paper.
You can ask them what it is about the place they like so much. You can explain to them that any time they want they can close their eyes and imagine themselves there. You can help them practice this by having them find a comfortable place to sit or lie down and close their eyes. Ask them to imagine they are in their favorite place and ask them to notice things like: what does the temperature feel like? Do they hear anything? Do they smell anything? What colors do they see?
Family Bingo
This bingo board provides different family activities that are fun and important for any age! Click here for a Printable Bingo Board!