The JOY of Being an Autism Dad
November 11, 2020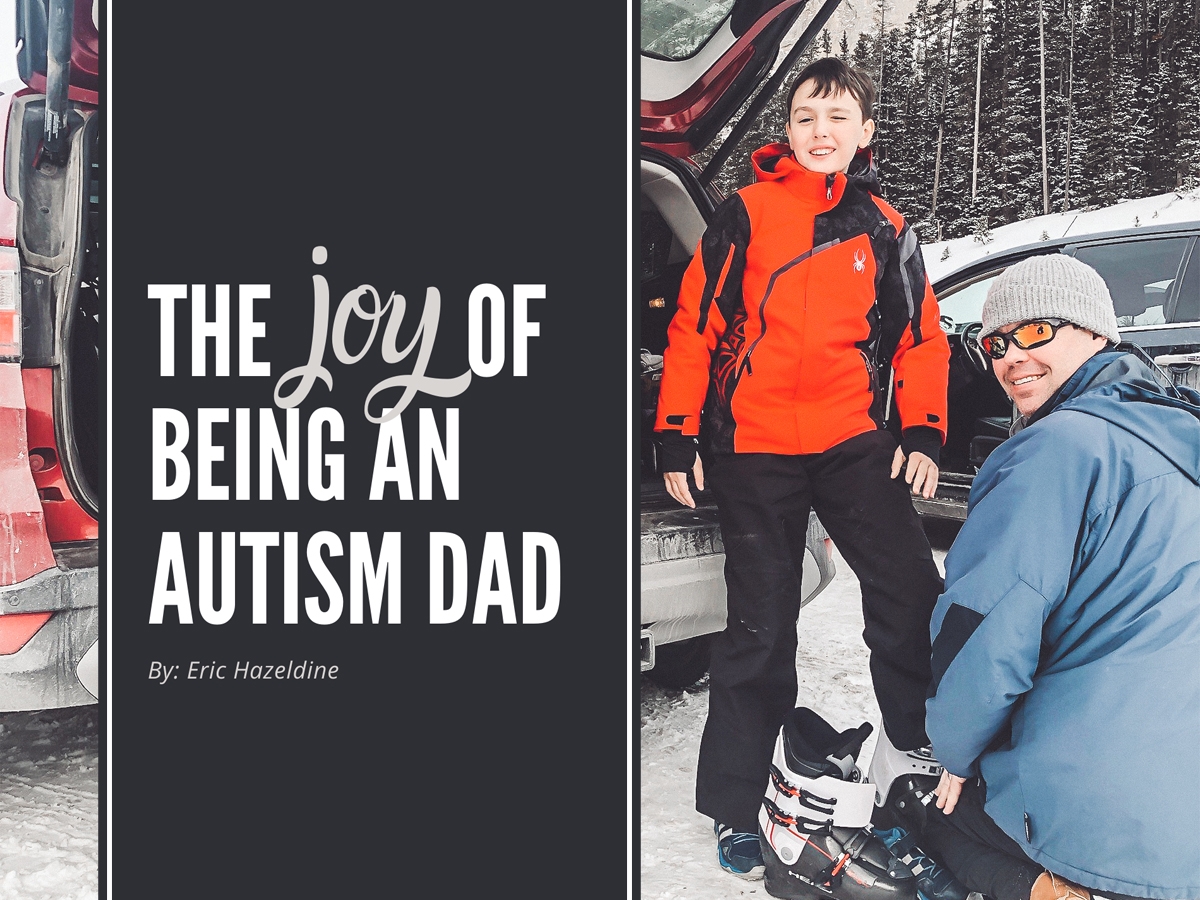 Learning about Finley's Autism diagnosis at age three was overwhelming. I cried because I was scared and didn't know what it meant for Finley or our family. His whole life flashed before my eyes. Would he be ok? Would he be happy? Could he enjoy himself and his family and friends?
Finley was our first child. As I reflect on the time of his diagnosis and the years following, our world quickly became intense and stressful. Our singular focus was to get Finley everything we thought he would need to develop. The right school, the right therapists, the right activities.
When Finley was 6 or 7, I noticed that he communicated better with me (and his mom and younger brother) than he did with others. I realized that he was comfortable making eye contact with us, but not others. It became clear that the comfort of the family bond was helping him communicate better with us.
It was a lightbulb moment. I realized how important my relationship with Finley was to his development. With me, he had a "head start" and was more expressive. He gave more within our family unit than he could give to the world around him. Our relationship blossomed, and it was reciprocal. I was finally open to receive from Finley what all parents experience - the joy of seeing the world through their child's eyes. And, as our connection grew, I could clearly see how meaningful our relationship was for him. Being present and meeting him where he was socially and emotionally was me showing up for Finley in the best possible way. It was my job to give him the opportunity to have experiences and make memories when he was most comfortable and able to be himself. And this is when Finley is at his best. This is when Finley can take it all in. As a dad, watching this happen... well, it can be thrilling.
And, while I can still get anxious when I think of Finley's future, spending time with him now is something that gives me comfort and joy. And I am not near as anxious as I used to be, because I know he is well on his way to being the best person he can be.
Finley says that the weekend is "when I don't have to go to school, and you don't have to go to work." It feels great when someone else is excited to spend time with you on the weekend. So, I'm really looking forward to this weekend and spending time with Finley. We may go golfing on Saturday with his brother and grandpa. On the golf course, Finley likes to drive the cart, and I like to be his passenger.