The Westview School Blog
Posts Tagged "early childhood"
January 11, 2021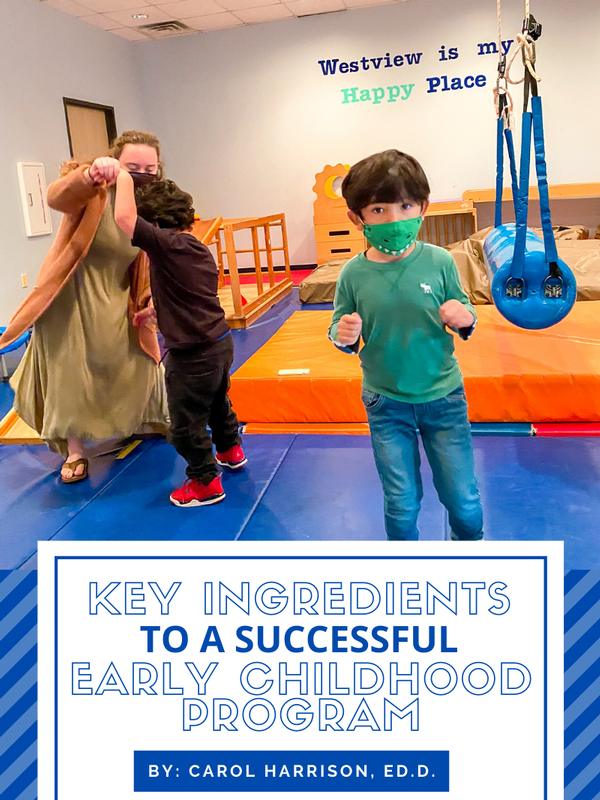 When Grayson Garcia first walked into The Westview School at the age of three, his parents would have described him as grumpy, agitated, easily upset, and angry all the time. He had minimal language, and outside of his parents and brothers, he did not connect well with others. A lengthy evaluation process and an autism spectrum disorder (ASD) diagnosis led the Garcia family to The Westview School. After a tour of the campus, the Garcias had hope that Westview would be a fit for their son.

Joni Garcia, Grayson's mom, remembers the day she brought Grayson in for a visit in the Early Childhood Development (ECD) class. "Grayson took two steps into the lobby and stopped," Joni recalled. "He looked at me, and then down the long hallway, and then over to the reception desk where Ms. Candi sat. Grayson threw himself on the floor and began to scream and cry."

At Grayson's initial reaction to the visit, Joni felt her hope start to fade, but what happened next is just one reason why Westview is an answer to so many children and families.

"Ms. Candi stepped out from behind her desk, grabbed a wagon parked in the hallway, rolled it over to Grayson, and with ZERO emotion said, 'well, if you wanted to ride in the wagon Grayson, all you had to do is say so.' Grayson immediately stopped crying and just stared at her, and then without a word, hopped in her wagon and was rolled down the hallway."

That interaction began three years of a nurturing and supportive education at the Westview School that prepared Grayson to transition to a special education program in a public school and eventually into a mainstream general education class.

So, what is it about The Westview School that helped Grayson become a mainstream success story? When it comes to early intervention for ASD children, what are the key ingredients for a successful Early Childhood Education Program that families should look for?

1. A strong early childhood program will have teachers and staff with experience and training in connecting with children with ASD. Traditional daycare programs are loving, safe environments that ensure basic needs such as feeding and changing are met, but many times the teachers don't have the training or experience to know how to connect with children with ASD. Joni realized on her first day at The Westview School that it was less about Grayson connecting but more about someone else being able to connect with him and speak his language.

2. A low student to teacher ratio ensures that each child gets the individual attention and support they need. Limiting class sizes to a maximum of five students with a teacher and assistant ensure fewer distractions and more opportunities for student participation in lessons. Also, smaller groups allow teachers to differentiate instruction, engage with each student, and better facilitate student to student interaction.

3. Effective ECD teaching should be based on research-based methodologies and strategies. Young children with ASD need a program designed to develop self-regulation, attending skills, and joint attention. Strategies for Teaching based on Autism Research (the STAR program) is a research-validated program that includes guided lesson plans, teaching materials, data systems, and a curriculum-based assessment in six curricular areas.

The STAR Program uses curriculum-based assessments to identify performance levels for each student, based on a scope and sequence of developmentally appropriate skills. Assessments are used to track and report student progress and identify instructional skills to be targeted for instruction. Children are engaged in high-interest, thematic units. As students learn how to self-regulate and attend, they are ready to work on pre-academic skills such as letter and number recognition, one-to-one correspondence, sorting, colors, shapes, and basic math vocabulary.

4. The development of communication skills is a core component of a strong ECD program. Emphasis is placed on expanding and contextualizing language within social interactions. Both expressive language abilities (labeling, describing, and comparing/contrasting) and receptive language abilities (identifying, matching, and sorting) are a focus of effective early childhood programs. Skilled teachers use a variety of structured activities to encourage and elicit spoken language. With a scaffolded approach to language acquisition, children learn to follow directions, complete tasks, and work in small groups within their environment.

5. Teacher facilitated social interaction is essential in ECD classrooms. In the most effective classrooms, teachers devise developmentally appropriate play situations to teach students how to play and interact with others. Peer relationships and appropriate social skills are acquired through guided play and interactive group games and activities. Students engage in various teacher-facilitated activities, such as pretend play, storytelling, role-playing, social routines (birthday parties, Halloween, etc.), and floor play to encourage group participation and interaction. Focus is directed toward exposing children to experiences that lead to a greater understanding of social expectations.

6. A focus on fostering self-help and independence should be a part of any strong ECD program. Self-help skills such as eating/drinking, dressing, and cleaning up play areas are intentionally incorporated into the daily schedule. Toilet training may be part of the daily routine. Children should be given the opportunity to make choices throughout the day and encouraged to become more independent. Using visual schedules helps students become more independent during transitions, restroom time, and other daily skills and activities.

Over two decades of autism research have shown that early diagnosis of autism spectrum disorder (ASD) combined with the prompt, evidence-based, and effective intervention will result in the best possible prognosis for children with ASD.

Research also indicates that in an appropriate educational setting, early intervention for at least two years before the start of primary school can result in significant improvements in language acquisition, motor development, academic achievement, social skills, daily living skills and also promotes independence in children.

Grayson is now in third grade. According to his parents, he is thriving in a general education classroom with 22 other typical kids. Grayson still has autism, but his diagnosis does not define him because of his success in the Westview School's early education.

Accepting students as early as 24 months, the Westview School proudly offers a high-quality early childhood program using research-based methodologies and strategies. If you would like to learn more about our early childhood program at The Westview School, visit our website or contact Carol Harrison, Ed.D.
If you think The Westview School could be a fit for your child, join us on Thursday, January 21 at 10:00 AM for our next Informational Session. The event includes discussions with our Admissions Director, Becky Mattis, about the student experience and program deliverables. Current parents will also be present to offer perspective and answer questions.
Register Here
--

Dr. Harrison brings a wealth of knowledge and experience to The Westview School following an extensive career as an educator and administrator. She served as an elementary school principal and special education administrator for 25 years in the public school system and later taught as a professor at Steven F. Austin University. She holds a Doctorate in education.
December 14, 2020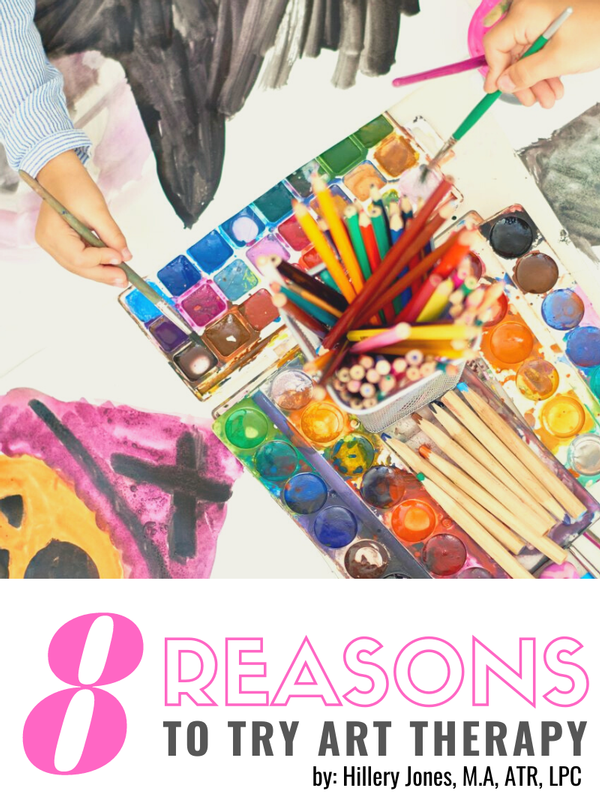 Why Art Therapy for Autism Spectrum Disorder?
Art Therapy offers the opportunity to learn and practice many social and emotional awareness skills that are a struggle for children on the Autism Spectrum. Self-expression and maintaining and developing relationships are explored and enhanced through both the therapeutic relationship and art therapy. This is because the relationship established between a client and the therapist can promote healthy and safe attachments. The art-making component builds on that relationship and offers an alternative form of communication, sensory integration, self-expression, and promotes cognitive-emotional development.
8 Reasons to Try Art Therapy for Your Child with Autism Spectrum Disorder:
1. Imagination/Abstract Thinking
Art therapy can help your child display age-appropriate imagination and abstract thinking skills.
2. Sensory Regulation & Integration
Art therapy can improve your child's ability to regulate his or her body and integrate sensory experiences.
3. Emotions/self-expression
Children learn to use art to externalize and process thoughts and feelings, improving communication and connection between children and their caregivers.
4. Developmental Growth
Art therapy helps children hit important milestones like age-appropriate drawing ability, fine motor skills, overall artistic development, and can be used to improve other relevant deficit areas that can be addressed using art.
5. Visual-Spatial Skills
Art therapy improves the child's ability to negotiate and render/model in both two and three-dimensional spaces and the ability to rotate objects mentally.
6. Recreation/Leisure Skills
Art therapy helps children on the spectrum develop productive, enjoyable leisure activities and generalize them to the home and other natural environments.
7. Developing Self-identity/Empowerment
Using art-making can help children explore, learn, and discuss the different components of an Autism Spectrum Disorder diagnosis that empowers them to build a positive self-identity.
8. Reduce Anxiety/Stress
Art therapy also promotes learning coping skills through the creative process, including mindfulness, deep breathing, and guided imagery to improve emotional self-regulation.
How to Tell if Art Therapy is a Good Fit for Your Child:
• Does your child struggle with self-expression, relationship building, emotional regulation, abstract thinking, sensory processing deficits, or communication?
• Is your child interested in creative processes?
• As a parent, are you willing to actively participate in your child's therapeutic treatment while respecting therapeutic boundaries?
If you answered yes to the questions above, your child might benefit from art therapy.
Individual Art Therapy sessions are tailored to your child's needs. The child will lead the therapist to what materials naturally pique their interest. From there, the art therapist will create a treatment plan that includes goals and objectives. You, as the parents or caregivers, will be included as active participants in the therapeutic process.
Group Art Therapy sessions are based on a common goal. All group members will be screened to ensure they are an appropriate fit, and members will be placed according to similar developmental and emotional needs. There is a significant social and communication component to every group that children on the spectrum can benefit from. Because many individuals diagnosed with ASD are visual thinkers, artwork can facilitate forming connections with peers because it offers a concrete way to see another's perspective.
To learn more about Art Therapy at The Stewart Center, visit our website and connect with Hillery Jones.
--
Hillery Jones is a Licensed Professional Counselor and Art Therapist. Her passion is in using the creative process to help children, adolescents, and adults gain a deeper sense of self-awareness. Her approach is client-led, practical, holistic, and adaptable in everyday life. She integrates a kinesthetic learning component of connecting mind and body to her practice. She uses traditional talk therapy and art therapy to meet the unique needs of each individual. Her ultimate goal is to provide clients with the tools needed to be the best version of themselves.
​Hillery received her B.A. in Art Education from Lamar University and her M.A. Art Therapy Counseling from Southern Illinois University, Edwardsville. She has worked in school, hospital, residential, and out-patient settings.
November 11, 2020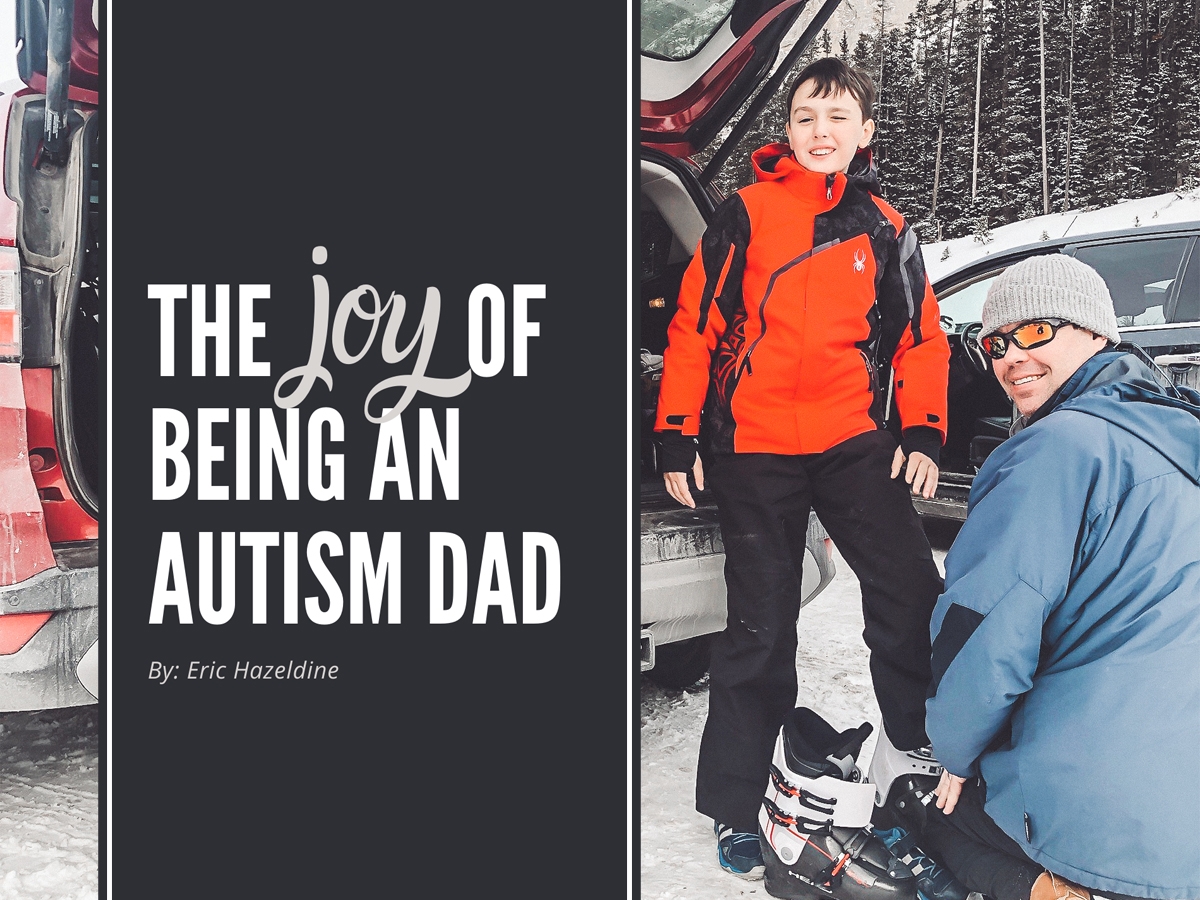 Learning about Finley's Autism diagnosis at age three was overwhelming. I cried because I was scared and didn't know what it meant for Finley or our family. His whole life flashed before my eyes. Would he be ok? Would he be happy? Could he enjoy himself and his family and friends?
Finley was our first child. As I reflect on the time of his diagnosis and the years following, our world quickly became intense and stressful. Our singular focus was to get Finley everything we thought he would need to develop. The right school, the right therapists, the right activities.
When Finley was 6 or 7, I noticed that he communicated better with me (and his mom and younger brother) than he did with others. I realized that he was comfortable making eye contact with us, but not others. It became clear that the comfort of the family bond was helping him communicate better with us.
It was a lightbulb moment. I realized how important my relationship with Finley was to his development. With me, he had a "head start" and was more expressive. He gave more within our family unit than he could give to the world around him. Our relationship blossomed, and it was reciprocal. I was finally open to receive from Finley what all parents experience - the joy of seeing the world through their child's eyes. And, as our connection grew, I could clearly see how meaningful our relationship was for him. Being present and meeting him where he was socially and emotionally was me showing up for Finley in the best possible way. It was my job to give him the opportunity to have experiences and make memories when he was most comfortable and able to be himself. And this is when Finley is at his best. This is when Finley can take it all in. As a dad, watching this happen... well, it can be thrilling.
And, while I can still get anxious when I think of Finley's future, spending time with him now is something that gives me comfort and joy. And I am not near as anxious as I used to be, because I know he is well on his way to being the best person he can be.
Finley says that the weekend is "when I don't have to go to school, and you don't have to go to work." It feels great when someone else is excited to spend time with you on the weekend. So, I'm really looking forward to this weekend and spending time with Finley. We may go golfing on Saturday with his brother and grandpa. On the golf course, Finley likes to drive the cart, and I like to be his passenger.