The Westview School Blog
Posts Tagged "autism spectrum disorder"
November 11, 2020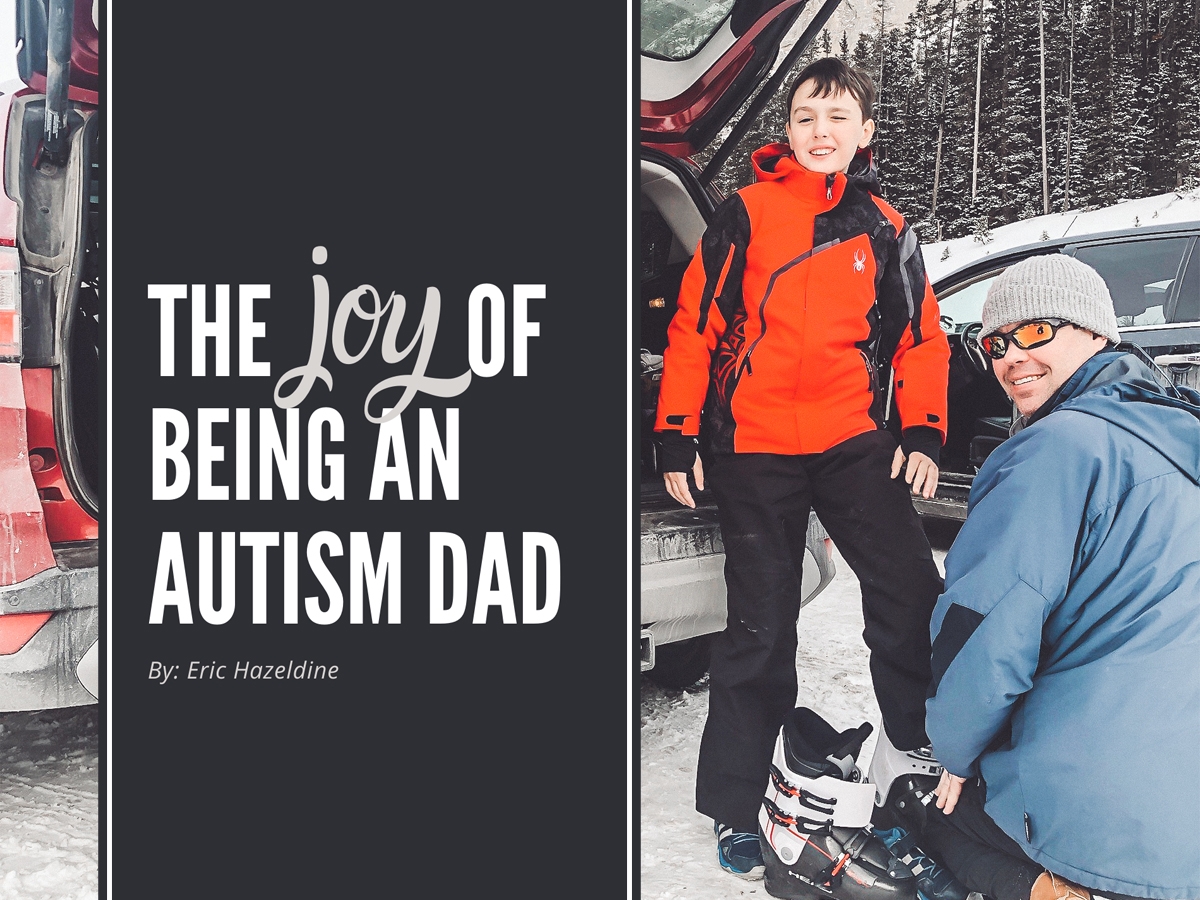 Learning about Finley's Autism diagnosis at age three was overwhelming. I cried because I was scared and didn't know what it meant for Finley or our family. His whole life flashed before my eyes. Would he be ok? Would he be happy? Could he enjoy himself and his family and friends?
Finley was our first child. As I reflect on the time of his diagnosis and the years following, our world quickly became intense and stressful. Our singular focus was to get Finley everything we thought he would need to develop. The right school, the right therapists, the right activities.
When Finley was 6 or 7, I noticed that he communicated better with me (and his mom and younger brother) than he did with others. I realized that he was comfortable making eye contact with us, but not others. It became clear that the comfort of the family bond was helping him communicate better with us.
It was a lightbulb moment. I realized how important my relationship with Finley was to his development. With me, he had a "head start" and was more expressive. He gave more within our family unit than he could give to the world around him. Our relationship blossomed, and it was reciprocal. I was finally open to receive from Finley what all parents experience - the joy of seeing the world through their child's eyes. And, as our connection grew, I could clearly see how meaningful our relationship was for him. Being present and meeting him where he was socially and emotionally was me showing up for Finley in the best possible way. It was my job to give him the opportunity to have experiences and make memories when he was most comfortable and able to be himself. And this is when Finley is at his best. This is when Finley can take it all in. As a dad, watching this happen... well, it can be thrilling.
And, while I can still get anxious when I think of Finley's future, spending time with him now is something that gives me comfort and joy. And I am not near as anxious as I used to be, because I know he is well on his way to being the best person he can be.
Finley says that the weekend is "when I don't have to go to school, and you don't have to go to work." It feels great when someone else is excited to spend time with you on the weekend. So, I'm really looking forward to this weekend and spending time with Finley. We may go golfing on Saturday with his brother and grandpa. On the golf course, Finley likes to drive the cart, and I like to be his passenger.
October 15, 2020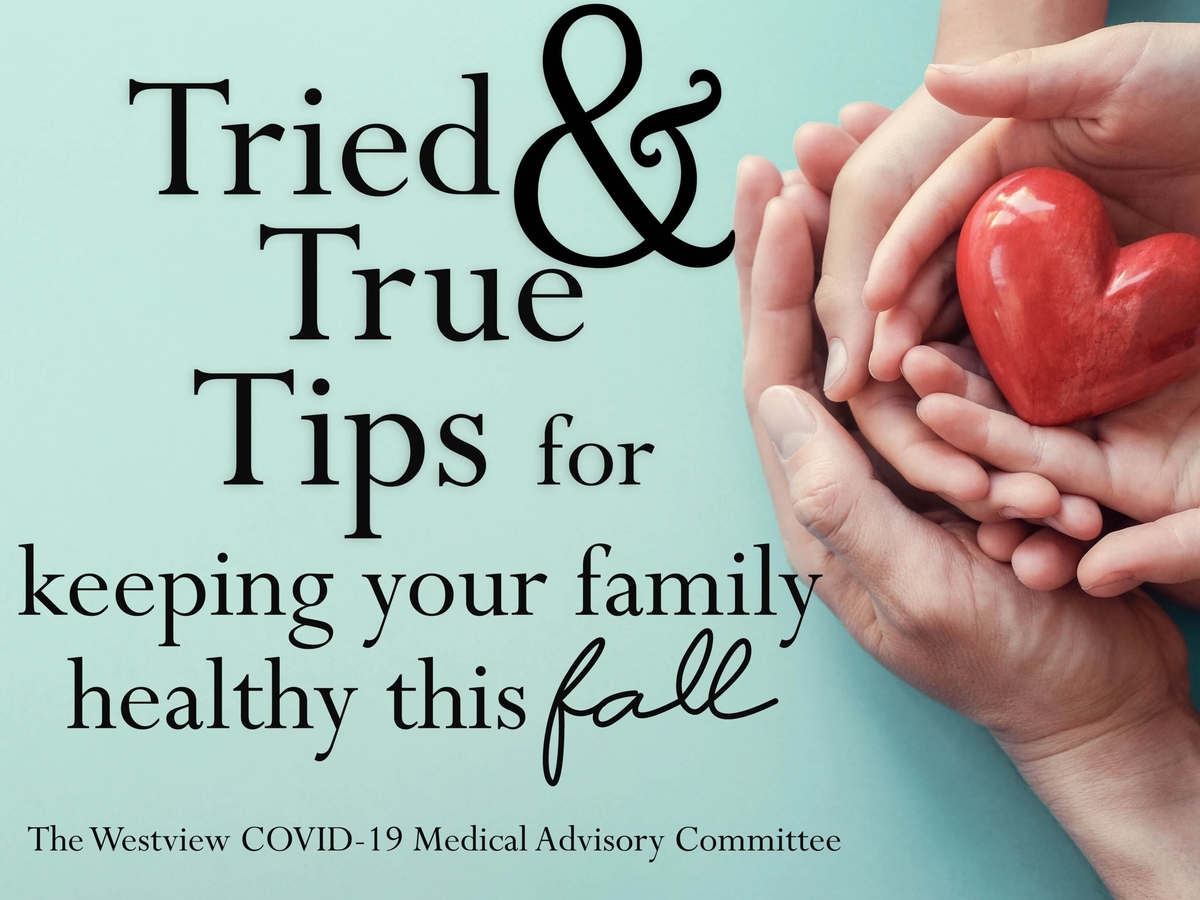 Temperatures are dipping below 90◦F and the smell of pumpkin spice is in the air. Fall has arrived in Houston! As we move into another season of 2020, we have learned to be flexible, anticipate the unexpected, and go with the flow. That said, there are several reasonable ways in which we can consistently support our families' and communities' health.
Tried and true methods to stay healthy:
-Wearing a mask, washing hands, and social distancing, as Covid-19 is still a concern.
-Eating a healthy and varied diet to ensure that we are getting the nutrients that we need and that our kids are getting the nutrients they need too.
-Exercising regularly and encouraging physical fitness for the whole family.
-Getting enough sleep, as well as getting good quality sleep with healthy sleep hygiene.
-Keeping up to date with doctors' appointments (including check-ups), dentist visits, therapy sessions, and flu shots. As we move into flu season and as we are seeing another uptick in Covid-19 cases, our communities must try to keep the hospitals from getting overwhelmed again. This means we all need to keep from getting Covid-19 and the flu (there's a flu shot for that!).
-Staying home if you aren't feeling well, and getting tested for Covid-19 if you are showing any possible symptoms. This epidemiologist tried out the free test at Minute Maid Park- Lot C and was impressed. It was an oral swab, rather than nasal swab, and the PCR results were in my email within 46 hours.
New and novel ways to support good health:
-Supporting your family's mental health through mindfulness. Stress has been a constant factor, especially lately, and mindfulness methods can be helpful in providing relief.
-Maintaining relationships with your social circles, even while maintaining physical distance. As a community, we have really gotten creative in the many ways we can stay in touch. Weekly Zoom get togethers, drive-by birthday parties, sending cards in the mail, and taking classes online together are some fun ways to keep up with loved ones. Consider creating a social bubble with another family whose Covid-19 exposure level is similar to yours; commit to only spending social time with each other and maintain strict social distancing with all others.
-Creating new traditions for holidays and special times. Halloween is a great time to "boo" your friends by dropping off treat baskets on their doors. Thanksgiving could be a multi-state event with families sitting together online to eat dinner at the same time and even playing games like bingo together! Cookie exchanges can easily become online events, and you can even include long-distance friends!
-Reaching out to give and receive support. One of the silver linings of the pandemic has been watching people standing up to support one another. Whether saying a kind word, smiling eyes behind a mask, or showing gratitude for the "helpers," we have shown the strength and resilience of the human spirit.
As we move into the end of the year, look back and see how far we have come in 2020. Our children are thriving and doing well in so many unexpected areas, and our communities continue to stand together through thick and thin. Hang in there and enjoy the cooler temperatures- we'll see you outside!
Wishing you strength and good health,
The Westview COVID-19 Medical Advisory Committee
November 07, 2019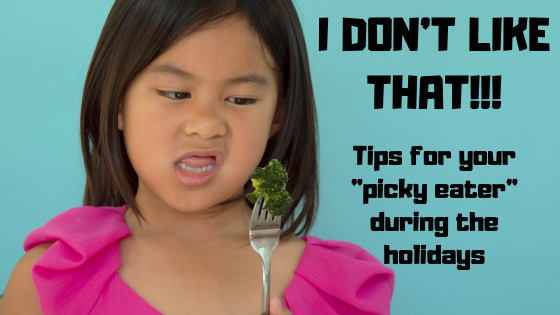 Many parents have children who are picky about the foods they eat. However, some children seem to take this selectivity to an unusual or extreme level. When this happens, parents can become desperate and resort to strategies or techniques that they would never consider for other issues. Stockpiling fast food cheeseburgers or making multiple trips to the grocery store just to ensure that the "right" chicken nuggets are available may not be a parent's ideal response to a picky eater, but many families have had to use these strategies just to keep their children eating.
"If you have a picky eater, it is likely that you have had at least one person say, 'If she gets hungry enough, she'll eat!' The truth is that this 'traditional wisdom' that kids will eventually eat what is provided or repeatedly presenting the same food until the child eats it does not work for all children."
If you have a picky eater, it is likely that you have had at least one person say, "If she gets hungry enough, she'll eat!" The truth is that this "traditional wisdom" that kids will eventually eat what is provided or repeatedly presenting the same food until the child eats it does not work for all children. This appears to be especially true for children with intense sensory needs, like those that often occur alongside autism. These families often feel trapped by their child's picky eating, limiting the places they go or even the family trips they take due to concerns over whether they will be able to get their child to eat and/or the behavior they might use when their preferred foods are not available. When good, old-fashioned consequences, rewards, and bribery are ineffective at expanding a child's food repertoire, specific intervention may be necessary.
What can you do to help expand your child's palate? Many families find relief in sensory-based feeding intervention, such as the S.O.S. Approach to Feeding®. This approach draws on the expertise of psychologists, speech-language pathologists, occupational therapists, dieticians, and the medical community to provide an intervention that is Sequential, sensitive to the Oral-motor needs of each child and addresses the Sensory needs that are likely involved in a self-restricted diet. Typically implemented in a group setting, the S.O.S. Approach to Feeding® aims to change the ways that children learn to explore new foods by integrating play and positive experiences with the introduction of new foods. The Stewart Center is fortunate to have two professionals trained in this approach and offers groups for different ages, as well as individual sessions, if needed.
The holiday season provides a particularly challenging set of social expectations, especially when it comes to food and eating. Children are often asked to eat (or at least tolerate) foods that are unfamiliar to them. Loud and embarrassing refusals can ensue, leading to hurt feelings and even family conflict. Teaching children more socially acceptable ways to decline non-preferred foods is a good first step toward navigating these tricky situations. For example, in our "Picky Eaters" group, children are taught that brains need lots of information before making a decision, and that we avoid saying "I don't like that" until our brains have collected enough of this information. Instead, we say "I'm still learning about that." Not only is this less offensive to whomever prepared the food, but it also opens the door for playful interactions with the food as we continue to gather our important information.
However your family copes, we want everyone to know that picky eaters do not have to dictate your family's choices, and that there are more options than simply accepting your new, limited experience.
If you would like to learn more, The Stewart Center offers family consultations, group or individual therapy sessions, or even just help troubleshooting or brainstorming. Call 713-973-1842 to find out more.